The Heartland Coalition for The Homeless' mission is to effectively end homelessness and to improve lives through community education, advocacy, engagement, and funding.
Founded on January 6, 2003, Heartland Coalition for The Homeless is the lead Continuum of Care agency for the planning and coordination of homeless services throughout six counties in Central Florida, namely Hardee, Desoto, Highlands, Okeechobee, Glades, and Hendry. We offer our support to different service providers and organizations through hands-on help, coordination, and education as we serve homeless, disadvantaged, and at-risk individuals, families, and communities.
As the lead agency, the Heartland Coalition for The Homeless (HCH) organizes the collaboration of different service providers and local agencies in order to address the needs of homeless and at-risk individuals and families and provide the essential support services they require. Through interagency communication and cooperation, we strive to help prevent and end homelessness so that individuals may resume making positive contributions to society.
Emergency Solutions Grant (ESG)
This federal program provides funding to HCH for emergency homelessness prevention and to rapidly rehouse individuals, families, and at-risk households.
The ESG funds are used for short-term rental assistance to prevent homelessness and help move homeless people back into permanent rental housing.
Its main purpose is to help individuals and families quickly regain permanent housing stability after experiencing a housing crisis and/or homelessness.
Challenge Grant
This program helps to address local needs of individuals and families experiencing homelessness. The overall goal of the grant is to use the Challenge Grant to partner with local agencies to reduce homelessness in Highlands, Hardee, Hendry, Glades, Okeechobee, and Desoto Counties.
Permanent Supportive Housing Grant (PSH)
Permanent Supportive Housing (PSH) is permanent housing in which housing assistance ( e.g., long-term rental assistance) and supportive services are provided to assist households with the head of the household that have a disability in achieving housing stability. .
Bonus Grant
The Bonus Grant utilizes "Housing First Model" as a model of housing assistance that prioritizes rapid placement and stabilization in permanent housing that does not have service participation requirements or preconditions (such as, sobriety).
Emergency Solution CV3 Grant (ESG CV3)
The ESG CV3 grant is used to prevent, prepare for, and respond to coronavirus, among individuals and families who are homeless or receiving homeless assistance and to support additional homeless assistance and homelessness prevention activities to mitigate the impacts created by coronavirus under the Emergency Solutions Grants program. Street Outreach and
emergency shelter services (short term) are also provided.
Rapid Unsheltered Survivor Housing Grant (RUSH)
The RUSH grant is used to address housing and services needs of people experiencing homelessness whose needs are caused by disasters, and people who are at risk of longer-term homelessness because of disasters. The focus is on disaster declared areas. Street Outreach services are also provided.
Homelessness Prevention (HP)
Services for individuals and or families at risk of losing their primary residence due to an unforeseen financial crisis in the family.
Rapid /Rehousing (RRH)
A solution to homelessness is designed to help people quickly end their experience of homelessness and return to permanent housing. RRH projects is a low-barrier intervention offered without preconditions, following the Housing First Model. RRH focuses on three core components: housing identification, rent and move-in assistance, and supportive services like Case Management.
• Housing First Model -It's an evidence-based approach, and it's mandated by funders like Housing and Urban Development (HUD) and the Department of Veterans Affairs (VA). Housing First works because you don't make people "earn" housing. It is to provide housing for people who need it right away. And then it provides the individualized set of services that they need to obtain the skills and resources to maintain that housing.
• Qualification for RRH -HUD funded programs, individuals and/or families must meet the definition of literally homeless to qualify for RRH -meaning they're staying in a shelter or living on the streets and sleeping in areas not meant for human habitation. This also applies to individuals or families who are sharing households. And for individuals who are exiting an institution where ( s )he has resided for 90 days or less and who resided in an emergency shelter or place not meant for human habitation
immediately before entering the institution.
It is our aim to improve the quality of life of homeless individuals and families throughout the communities that we serve. Heartland Coalition for The Homeless coordinates with community agencies and other organizations to provide quality services and programs, including facilities (i.e. transitional housing, homeless shelters, etc.) and re-housing initiatives.
We are comprised of different organizations, including public housing agencies, local governments, homeless service providers, school districts, hospitals, behavioral health providers, affordable housing developers, and law enforcement agencies. We host quarterly coalition meetings that are open to the public.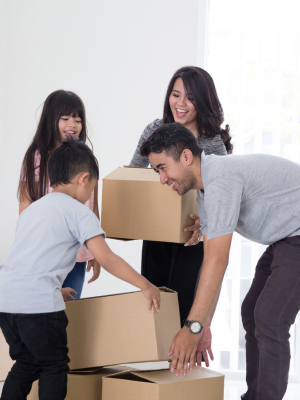 Becky-Sue Mercer
Executive Director – Arcadia Housing Authority
Lewis Cooper
Board Member 
Office Manager – Antioch Church of God in Christ
Jason Saffels
Supportive Housing Specialist – Central Florida Behavioral Health Network, Inc.
Subcontractor/ Non-Profit Agencies
Southside Community Resource Center and Food Pantry
(863) 223-6000 
1013 S Delaney Ave, Avon Park, FL 33825
Hardee, Highlands, Desoto, Glades, Hendry, and Okeechobee Counties
St. Vincent de Paul CARES Inc.
(727) 823-2516
Desoto, Hardee, and Highlands Counties
Jewish Family Children Services
(941) 366-2224
DeSoto County

Hands for Homeless Inc.
(863) 212-8941 
106 N Butler Avenue, Avon Park, FL 33825
Highlands, Hardee and Desoto Counties
Desoto Cares Homeless Services
(863) 491-9933
159 S Orange Ave, Arcadia, FL 34266
Desoto County
Catholic Charities
(863) 494-1068
1210 E Oak St, Arcadia, FL 34266
Alpha and Omega Freedom Ministries
(863) 773-5717 
113 N 7th Ave., Wauchula, FL 33873
Hardee, Highlands, Desoto, Glades, Hendry and Okeechobee Counties
Rite Life – Okeechobee LifeLine RCO
(863) 623-4270
202 NE 2nd Street, Suite 5, Okeechobee, FL 34972
Rite Life – Port ST Lucie Lifeline RCO
(772) 241-5761
6646 S. Federal Highway, Port St. Lucie, Fl. 34952
Rite Life – Port ST Lucie LifeLine Respite
(772) 252-4691
705 Kitterman Rd. Port St. Lucie, Fl. 34952
Peace River Center
(863) 452-3003
950 County Rd 17A W, Avon Park, FL 33825
Agricultural and Labor Program, Inc. (ALPI)
(863) 657-2104; (863) 214-2595
1306 S. Tulane Avenue Avon Park, FL 33825
Highlands and Glades Counties
Agricultural and Labor Program, Inc. (ALPI)
(863) 946-0298
198 Sixth Street Moore Haven, Florida 33741
Hendry and Glades Counties
Salvation Army Care Center
(863) 385-7548
3135 Kenilworth Blvd, Sebring, FL 33870
752 US Highway 27 North
Avon Park, FL 33825
Office: 863-453-8901
Cell: 863-253-9672
Fax: 863-453-8903
Hardee, Highlands, Desoto, Glades, Hendry, Okeechobee Counties